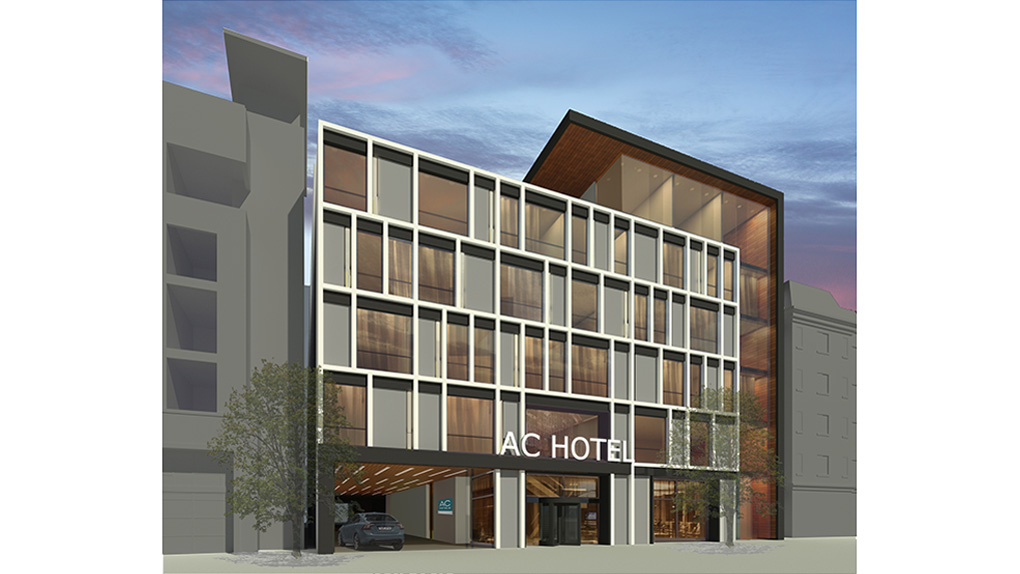 AC Hotel
Glendale, CA
Update, 2/6/2018: Below, Vista Design/Build expands on the hotel's planned amenities and public spaces.
Update, 11/09/2017: Vista Design/Build confirmed the planned number of rooms (130) and released new AC Hotel Glendale renderings (left) that reflect updated AC Hotel brand standards and detail the streetside view of the property along Colorado Street.
The opening of Vista Design/Build's Glendale, CA Hampton Inn & Suites was tremendously successful. Following that, Vista Design/Build chose to begin work on a 130 room hotel right next door. This is planned as an AC Hotel—a Spanish brand, recently acquired by Marriott. Innovative construction methods are currently being explored for this hotel. They would allow the Vista Design/Build team to build this property very rapidly. Glendale's event market is extremely strong. This hotel plan caters to that market by incorporating an upscale, ground-level bar and a second-floor conferencing space. The second floor pre-function area links media rooms, a fitness center, and 3300 sq. ft. of meeting space. The hotel will be located directly across the street from the Americana at Brand, Glendale's very popular shopping and dining destination. This ideal downtown Glendale location would make the hotel an even stronger event space.