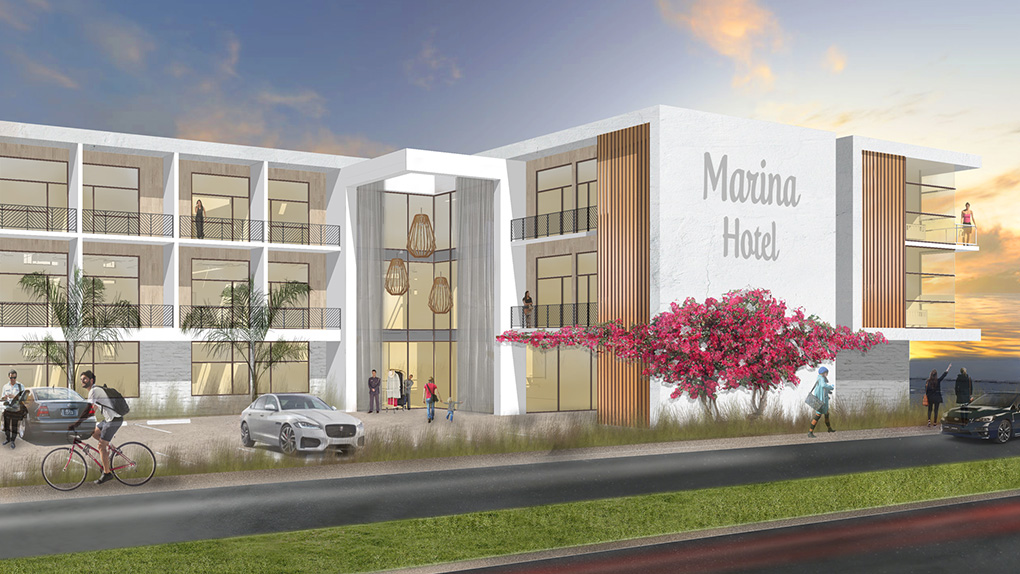 Marina Hotel
Update, 11/09/2017: Design changes prompted an updated room figure (reflected below). Additional detail is provided regarding design and amenities.
This Silicon Beach, CA hotel project is proposed as an upscale, boutique hotel with 141 rooms. Its design incorporates views of the marina itself. Guest rooms and fitness facilities, in particular, would be given access to these views. This hotel would incorporate the amenities typical of a coastal resort, including a restaurant and bar, a fitness center, meeting space, and a health spa. Design intent for this project emphasizes sophistication, simplicity, and distinctly local touches.
This project, located in Marina Del Ray, is currently in early development phases.